I have just been browsing through some of the cool designs on Zazzle and there is one baseball tee that I really like.
It's a white and pink tee that has the slogan 'Girls Just Wanna Have Guns' embossed on the front, and it has a cool picture of a gun and a heart just below this slogan.
This top has 3/4 length sleeves, and is made from 100% super-soft ring-spun cotton.
It is priced at $22.95 and is available in S, M, L and XL, although as mentioned in the product description, it does run extremely small. Therefore you are advised to order 1 or 2 sizes larger than you would normally.
I personally think this pink and white baseball tee looks fantastic, but it is available in other colors as well, including navy and white, which also looks really good.
If you would like to buy this item, or would like to check out all of the other colors that are available, simply click on the image or the link below: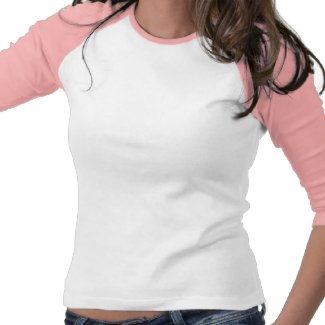 Girls Just Wanna Have Guns Baseball Tee
by
Regis_G
Shop for another
shirt
at zazzle.com